Monday, May 10th, 2010
International superstar arrives in the Arena on September 17th
Shakira, one of the most exciting and successful global artists in recent history, with more than 214 global award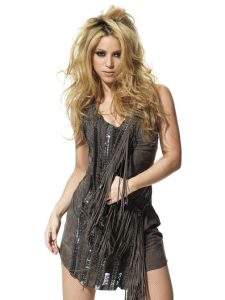 nominations and more than fifty million albums sold worldwide, has announced her 2010 global tour and her highly-anticipated return to North America.  Shakira will be making a stop at Mohegan Sun Arena on Friday, September 17th at 8:00pm.
Tickets are $110.00 and $80.00 and go on sale Friday, May 14th at 10:00am through Ticketmaster.  Ticketmaster customers may log onto ticketmaster.com; call Ticketmaster's national toll free Charge by Phone number 1.800.745.3000; or visit any Ticketmaster outlet.  Tickets will also be available at the Mohegan Sun Box Office starting Saturday, May 15th, subject to availability.
Shakira has toured the United States just twice in her career, first in 2002 for the "Tour of the Mongoose" and again in 2006 for the "Oral Fixation" tour, which grossed more than $100 million.  The Washington Post raved about her 2006 tour saying, "Shakira doesn't need much to take it to the rafters. No pyrotechnics, no army of back-up dancers, no elaborate staging – not even a pair of shoes.  Just her charisma, pipes and hips."  
Shakira will perform songs from her collection of smash hits and her new album, She Wolf, released in the U.S. on November 23, 2009, by Epic Records. The album is the follow-up to 2005′s platinum-certified album Oral Fixation Vol. 2, which spawned the hit single "Hips Don't Lie" reaching #1 on the Billboard Hot 100 which was #1 in 55 countries and became the most played song in the history of U.S. Pop radio.  The critically- acclaimed She Wolf continues to grow in popularity with the recent release of the album's third single, "Gypsy," preceded by hit singles "She Wolf" and "Give It Up To Me," featuring Lil Wayne.  Shakira made Billboard chart history again in 2010 with her 17th top five hit on the Latin Pop Airplay chart with "Gitana," giving her the most top five titles by a female artist in the chart's 16-year history.
Shakira is a Grammy-award winning singer/songwriter, an entertainer, record producer and advocate for universal education. She is the founder and President of the Barefoot Foundation (Pies Descalzos), a founding member of the ALAS Foundation and an ambassador for 1GOAL and UNICEF.
Mohegan Sun Arena is ranked the 4th best venue by Billboard Magazine and was the 2008 recipient of a Country Music Award for "Casino of The Year." For more information on concerts and other great events at Mohegan Sun, visit mohegansun.com.  For information on this week's schedule, call the Entertainment and Special Events hotline at 1.888.226.7711, ext. 27163.