Friday, July 13th, 2012
Construction set to begin on Dylan's Candy Bar this week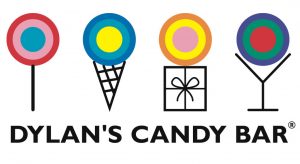 UNCASVILLE, CT  – The sanctuary of sweets, Dylan's Candy Bar, will now have a brand new place to call "home."  In late summer of 2012, Dylan's Candy Bar will open at Mohegan Sun. The store will replace the former Lalo Treasures in Casino of the Sky and will be filled from floor to ceiling with a wide array of candy for every sweet tooth.
Owner Dylan Lauren, daughter of fashion mogul Ralph Lauren and author Ricky Lauren opened the New York City Flagship store  in 2001, and continues to be a pioneer in the candy industry. Dylan Lauren's passion for candy, art and design redefined the words "candy store." Since then, millions of visitors have experienced the ultimate sugar rush. Now, visitors of the Mohegan Sun can enjoy this same experience with over 5,000 types candies to choose from including 300 types of bulk candy, novelty and nostalgic candy and candy inspired clothing and jewelry
About Mohegan Sun: Mohegan Sun, owned by the Mohegan Tribal Gaming Authority, is one of the largest, most distinctive and spectacular entertainment, gaming and shopping destinations in the United States.  Situated on 185 acres along the Thames River in scenic southeastern Connecticut, Mohegan Sun is within easy access of New York, Boston, Hartford and Providence and located 15 minutes from the museums, antique shops and waterfront of Mystic Country. More information is available by calling 1.888.226.7711 or visiting mohegansun.com.  Connect with us on facebook.com/mohegansun, follow us on twitter.com/mohegansun and view us on youtube.com/mohegansunvideos.        
About Dylan's Candy Bar: Dylan's Candy Bar was founded in 2001 by Dylan Lauren with a mission to awaken the creative spirit and inner child in everyone. Renown for merging the worlds of art, fashion and pop culture with candy, Dylan's Candy Bar is a pioneer in changing the way we see candy. As the largest state-of-the-art sweets emporium and candy lifestyle brand, Dylan's Candy Bar is not your average "candy store."  The modern day candy land is home to over 7,000 candies from around the world, making it the most popular destination for the ultimate sugar rush experience.
Dylan's Candy Bar stores are currently located in New York City, East Hampton, Houston and coming soon to Los Angeles, Miami as well as several wholesale venues around the country. Dylan's Candy Bar plans to continue expanding to major cosmopolitan cities in the U.S. and worldwide. For more information please visit www.DylansCandyBar.com or www.facebook.com/DylansCandy.
About Dylan Lauren: Dylan Lauren, known to many as the "Candy Queen," is the founder and CEO of Dylan's Candy Bar. Her stores in New York City, East Hampton, Houston and now Los Angeles are the most original candy emporiums on the planet featuring unique candy from around the world and decades past. Dylan has been credited with changing the face of the candy industry and the way people view candy. As the daughter of legendary fashion icon Ralph Lauren and author Ricky Lauren, Dylan was immersed at an early age in design, art and fashion. After graduating from Duke University with a major in Art History, she traveled the globe in search of the world's most exciting confectionery creations. By 2001, she realized her childhood dream by opening her first candy store inspired by "Willy Wonka & The Chocolate Factory." Dylan Lauren and her "candy-centric" tips for living the sweet life are often featured in press across the country. She shares entertaining, decorating and gift-giving ideas for every holiday and special occasion with her chic and colorful signature style.