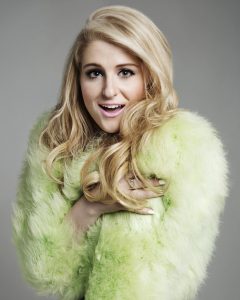 UNCASVILLE, CT (August 11, 2015) –Mohegan Sun Arena regrets to announce that Meghan Trainer's Mtrain Tour date set for Monday, September 7th at 7:00pm has been cancelled due to re-aggravated damage to her vocal chord.
Ticket refunds will be available at the point of purchase. More details on refunds can be found here: Meghan Trainor
An official statement from Trainor was made available today as well:
"To My Fans – I was being careful and taking precautions, but I have hemorrhaged my vocal cord again. I got bronchitis & have been coughing a lot & that pushed it over the edge. Sadly, I will need to cancel the remainder of my tour and get surgery to finally fix this once and for all. I am devastated, scared and so sorry. I LOVE touring and seeing your beautiful faces every night. I am determined to do what it takes to get better and come back stronger than ever. I love you, and thank you for all of your understanding, love and support."
Mohegan Sun Arena is now ranked consistently among the top venues in the world according to  Billboard Magazine, Pollstar and Venues Today. It has won "Casino of The Year" at the Country Music Awards in 2008 & 2010 and in 2013, was voted "Arena Of The Year" at the G2E Global Gaming Conference in Las Vegas. Also in 2013, Mohegan Sun won "Casino of The Year" in 2 categories at the Academy of Country Music Awards. Mohegan Sun Arena was also ranked among the top 10 Arena venues in the nation for 2014, regardless of size. For more information on concerts and other great events, visit Mohegan Sun. For information on this week's schedule, call the Entertainment and Special Events hotline at 1.888.226.7711, ext. 27163.