Live in the Arena July 28th; Tickets on sale June 29th
UNCASVILLE, CT (June 28, 2018) – Veterans of SNL: Jon Lovitz, Darrell Hammond, Chris Kattan & Finesse Mitchell bring an evening of stand-up to Mohegan Sun Arena on Saturday, July 28th. Presented by Comix, the hilarious former SNL cast will be live at 8:00pm.
Tickets are $39.00 and $29.00 and go on sale Friday, June 29th at 10:00am through Ticketmaster. Ticketmaster customers may log on to Ticketmaster.com or call Ticketmaster's national toll free Charge By Phone number 1.800.745.3000. Tickets will also be available at the Mohegan Sun Box Office beginning on Saturday, June 30th, subject to availability.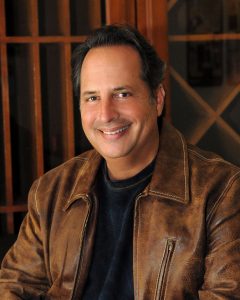 About Jon Lovitz: Jon Lovitz has been one of the best known comedians for the last twenty years. He was nominated for an Emmy his first two years on Saturday Night Live, and while he was there he became known for his characters "Tommy Flanagan of the Pathological Liars Anonymous" ("Year, that's the ticket,") "Master Thespain," "Hanukkah Harry" and "the Devil." He has appeared in numerous films including Big, A League Of Their Own, The Wedding Singer, High School High, Small Time Crooks, Rat Race, The Producers, Eight Crazy Nights, The Benchwarmers, Grown Ups, amongst others.
Along with his comedy, Jon is well known for his distinctive voice. He was the lead voice for the character "Jay Sherman" in the acclaimed cult cartoon series, The Critic. He has also appeared in twelve episodes of The Simpsons, even creating the character of Marge Simpson's boyfriend, "Artie Ziff" (who sounds suspiciously like Jay Sherman).
Jon has also appeared on Broadway at the Music Box Theatre in Neil Simon's play The Dinner Party,  taking over the lead role from Henry Winkler. He has sung (yes, he can sing!) at Carnegie Hall three times (including Great Performances: Ira Gershwin at 100: A Celebration at Carnegie Hall) and sung the National Anthem at Dodger Stadium and the U.S. Open. He also sang with English rock star, Robbie Williams at the Royal Alpert Hall and appears on his album, Swing While You're Winning!
Additionally, Jon has had an illustrious television career. He was the first famous guest star on the hit show Friends. In the same week, he appeared on an episode of Seinfeld. Jon also had recurring roles on Hot in Cleveland, Las Vegas, Two and a Half Men, Hawaii Five-O, and New Girl.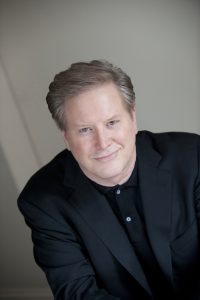 About Darrell Hammond: For years now, Hammond has brought to life a cavalcade of politicians, media figures, celebrities and newsmakers on television. Darrell is known for being one of the most prolific comedians of his time. He holds the title for being the longest running cast member on SNL. He frequently tours comedy clubs and theaters boasting a number of brilliant impressions in his act that keep people laughing nationwide. Hammond has brought a number of wonderful impressions to SNL over the years. Television critics and viewers alike, for their accuracy and range, have applauded each and every one of his impressions. Amongst the great number of people he has mimicked include: Bill Clinton, Sean Connery, Regis Philbin, Dan Rather, John Travolta, Jesse Jackson, Richard Dreyfus, Jay Leno, Donald Trump and Ted Koppel.
In addition to his SNL appearances, Hammond has been seen in a number of feature films and television shows. As a truly versatile actor Darrell has displayed his talents in both dramatic and comedic roles. Some of his feature films include: Screen Gems feature Wieners and the Regency feature Bob Bailey's Disco Balls. He has also starred opposite Mary Kate and Ashley Olsen in Warner Bros' New York Minute and in the Dimension features Scary Movie 3 and Scary Movie 6. He shared the screen with Frankie Muniz and Hillary Duff in MGM's Agent Cody Banks. Darrell also starred with Anthony Hopkins and Alec Baldwin in El Dorado Picture's The Devil And Daniel Webster. He received tremendous amount of reviews for his portrayal as a deranged but intense criminal defense lawyer in Dick Wolf's Law And Order: SVU. Darrell also disturbed audiences with his masterfully creepy roll as The Deacon in the television series Damages. Additionally, he did a guest spot on NBC's Third Rock From The Sun. His other film credits include an appearance in Universal's Blues Brothers 2000, which also starred Dan Aykroyd, and Disney's Celtic Pride. In 1999 he moved audiences everywhere by playing the voice of Master Little in Disney's animated hit The King And I.
Recently, Darrell has seen a massive resurgence in national notoriety due to his uncanny impression of Donald Trump. From his first impression of Trump on SNL 15 years ago (earning him the praise of Trump himself), Darrell's imitation of the outspoken presidential candidate has evolved along with all of the extreme changes in his public appearance. Hailed as "The Comeback Kid" by the Wall Street Journal, Darrell's impression has become a favorite of the country, drawing some of the largest viewership to SNL in recent history.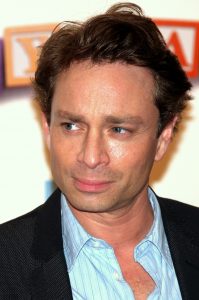 About Chris Kattan: Chris Kattan is best known as one of the longest serving cast members on NBC's Saturday Night Live. In the eight years Chris starred in the landmark late night program, he became best known for his characters 'Mango,' 'Mr Peepers' and one of the 'Butabi Brothers' opposite Will Ferrell which was such a hit that the sketch was adapted into the 1998 cult classic, Night at the Roxbury.  Kattan went on to star in Corky Romano where he plays the black sheep son in a family of mobsters and played the villain in the Malcolm D. Lee film, Undercover Brother, opposite Eddie Griffin.Kattan starred as a series regular in the ABC hit series, The Middle and recently had some memorable appearances in the Adam Sandler films Hotel Transylvania and The Ridiculous 6.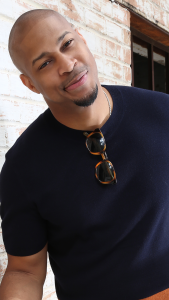 About Finesse Mitchell: A multi-faceted actor, comedian and author, Mitchell is best known for his three-year run on Saturday Night Live, creating hilarious characters like "Starrkeisha" and impersonating actor Morgan Freeman and rapper 50 Cent. He has also appeared on The Tonight Show with Jay Leno, Late Night with host Jimmy Fallon and Seth Meyers, and starred in the hit urban movie Who's Your Caddy. Mitchell can also be seen on the Disney Channel's hit show A.N.T. Farm which also streams on Netflix where he plays Officer Darryl Parks, aka "China's Dad."
Mohegan Sun Arena is now ranked consistently among the top venues in the world according to Billboard Magazine, Pollstar and Venues Today. It has won "Casino of The Year" at the Country Music Awards in 2008 & 2010 and in 2013, was voted "Arena Of The Year" at the G2E Global Gaming Conference in Las Vegas.  Mohegan Sun Arena was also ranked among the top 10 arena venues in the nation for 2014, regardless of size. In 2015, Mohegan Sun took home the IEBA award for "Casino of the Year."  Mohegan Sun also won "Casino of the Year" in 2 categories at the 2013 & 2016 Academy of Country Music Awards. For more information on concerts and other great events, visit Mohegan Sun. For information on this week's schedule, call the Entertainment and Special Events hotline at 1.888.226.7711, ext. 27163.