The groundbreaking show that pulls back the curtain on the hospitality and entertainment industries is honored with Platinum and Gold
UNCASVILLE, CT (February 12, 2020) – Launched in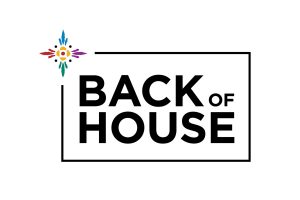 September of 2017 at the Tribeca Film Festival, and now reaching more than 5.5 million views, the original online TV series, Back of House, has been honored with top awards from HSMAI (Gold Adrian Award) and AVA (Platinum Award).
"Back of House allows us to shine a light on amazing Mohegan Sun employees. It allows us to welcome our viewers and guests to incredible events and amenities too, all in a visually entertaining and informative way," said George Galinsky, SVP of Marketing Communications, at Mohegan Gaming & Entertainment (MGE). "Our team member's friendly personalities are as energizing as the beautiful surroundings here at Mohegan Sun, and to be recognized by both HSMAI and AVA in the same month makes us all very pleased."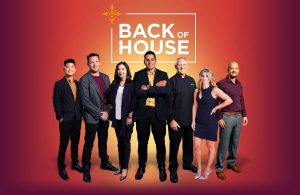 Since 1927, the Hospitality Sales & Marketing Association International (HSMAI) has been committed to business success for hotels and is the industry advocate for intelligent, sustainable hotel revenue growth. The Association provides hotel, travel and tourism professionals with expertise to drive sales, inspire marketing and optimize revenues. HSMAI's annual Adrian Awards competition recognizes the best marketing in the industry.  They have now honored Mohegan Sun's Back of House digital TV series, Season 2, with the Gold Adrian Award for Digital Marketing Innovation.
The AVA Digital Awards are administered by the Association of Marketing & Communications Professionals (AMCP).  Since 1995, AMCP has given out international honors for excellence and achievement in the communications profession. Awards recognize marketing teams and their partners for executing effective communications, and are judged by several thousands of marketing professionals each year. Mohegan Sun has now won its first ever Platinum AVA Award for its Back of House digital TV series, Season 3.
New York based, Primal-NY, an award-winning production studio, and long standing partner of MGE, creates Back of House by collaborating with Mohegan Sun team members of all kinds. The consulting firm, Fact & Fiction, helped with the vision for Back of House, whose credentials include CBS's Undercover Boss and CW's Next Top Model.  Primal NY also assisted in bringing Adam Sandler's "Uncut Gems" film and Amazon's Sneaky Pete TV series to film at Mohegan Sun. 
Judges for HSMAI consider "innovation" a new idea, device or method that impacts new markets.  An original idea that could disrupt an industry.  Inspiration for the innovation must be to reach specific goals, send important messages, and produce business results within a set budget.  Approximately 200 industry experts are invited to serve as members of the Adrian Awards judging panel.
All three seasons of the series welcome audiences behind the scenes to peek at how things get done when 20,000 visitors are arriving every day to one of the largest integrated entertainment resort destinations in the world.  From regional up to international Back of House Season 3 across YouTube, Facebook & IGTV, has generated a more than 3x increase in viewership since the premier of the first season in 2017. Additionally, Mohegan Sun YouTube subscribers in Season 3 alone have jumped nearly 20%, largely attributable to the success of Back of House.  It has now been seen online in 16 countries.
Season 1 featured Avalon Nightclub, Kenny Chesney and The Bachelorette's Rachel Lindsay's appearance in The Shops at Mohegan Sun. Season 2 had more special moments for viewers spotting Britney Spears and Martha Stewart.  Season 3 features new Mohegan Sun team members' along with a cake competition, a beauty pageant, and two episodes devoted to the exciting red carpet opening of Mohegan Sun's ultra-lounge, novelle.
"With the amount of online and streaming content available at our fingertips today, our employees have generated breakthrough social media dialogue among both new visitors and our frequent loyal guests," said Galinsky. "Typical visitors don't get to see the employee excitement behind big events taking shape, or back stage arena preparations, or the work in our industrial kitchens, but our viewers do."
Among the thousands of comments generated online, the social media sentiment is extremely positive. Back of House, viewable at backofhouse.tv, has previously won several awards including: Telly, Vega and Communicator honors.  The HSMAI Foundation is using the award winning series to help recruit young people into the hotel and hospitality industry. Mohegan Sun has also discovered that high schools and colleges are studying the show.
ABOUT MOHEGAN SUN: Owned by Mohegan Gaming & Entertainment, Mohegan Sun is one of the largest, most spectacular entertainment, gaming, dining, shopping and meeting destinations in the United States.  Situated on 185 acres along the Thames River in scenic southeastern Connecticut, Mohegan Sun is home to 1,600 deluxe hotel rooms, 2 world-class spas, a golf course, two unique casinos, over 80 shops, restaurants and bars, two expo and convention centers, as well as three entertainment venues including the award-winning 10,000-seat Mohegan Sun Arena.  Mohegan Sun is within easy access of New York, Boston, Hartford, New Haven and Providence and located 15 minutes from the museums, antique shops and waterfront of Mystic Country. More information is available by calling 1.888.226.7711 or visiting mohegansun.com. Connect with us on Facebook, follow us on Twitter and Instagram @mohegansun, view us on YouTube.
ABOUT PRIMAL NY: For more information, visit primal-ny.com.
ABOUT FACT & FRICTION: For more information, visit factandfriction.com
###