Tickets go on sale Friday, October 22nd at 10:00am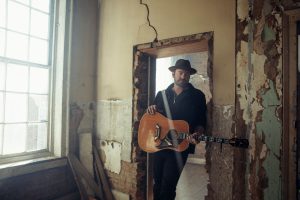 Country singer and songwriter Lee Brice is performing at Mohegan Sun Arena at 7:30pm on Sunday, January 30, 2022.
Tickets are $39 & $29 and go on sale Friday, October 22nd at 10:00am via Ticketmaster.com. Tickets will also be available at the Mohegan Sun Box Office beginning Saturday, October 23rd, subject to availability.
Ten years after the release of his first album, music listeners likely think they have a good idea about who Lee Brice is based on his nine No. 1 singles and seven CMA Award nominations. But with his 2020 album Hey World, people are likely hearing Brice differently. Singing next to smoky vocalist Carly Pearce on the No. 1 single "I Hope You're Happy Now," the power and range in his voice comes in loud and clear. In the follow-up No. 1 hit, "One Of Them Girls," he attacks the subject matter with bite and swagger. It's still sensitive, but it's imbued with an undeniable playfulness and a commanding drive.
There are already plenty of people on board the Lee Brice express. He has amassed more than 2.3 billion career on-demand streams, more than 3.2 billion Pandora Radio plays, and more than 450 million YouTube views.
That mirrors the reception he received among his peers in Nashville's creative class after moving to Music City from South Carolina in 2002. Before he earned his recording deal with Curb Records, he signed a publishing contract that had him writing songs for some of Nashville's best. He penned Garth Brooks' "More Than A Memory," the first single to debut at No. 1 on the Billboard Country chart in 2007. Brice authored Tim McGraw's "Still" and Eli Young Band's first No. 1, "Crazy Girl." He also racked up recordings with Jason Aldean, Blake Shelton, Kenny Chesney, and Jerrod Niemann.
Mohegan Sun Arena is now ranked consistently among the top venues in the world according to Billboard Magazine, Pollstar and VenuesNow.  Mohegan Sun Arena is consistently ranked among the top three "Arenas in the World for its Size" and top 15 in the "World for All Size Venues." The award – winning venue is the "#1 Casino Venue in the World," "#1 Social Media Venue in the World" and a seven – time national award – winner for "Arena of the Year."  For more information on concerts and other great events, visit Mohegan Sun. For information on this week's schedule, call the Entertainment and Special Events hotline at 1.888.226.7711.
# # #