Two Performances on Sunday, November 26th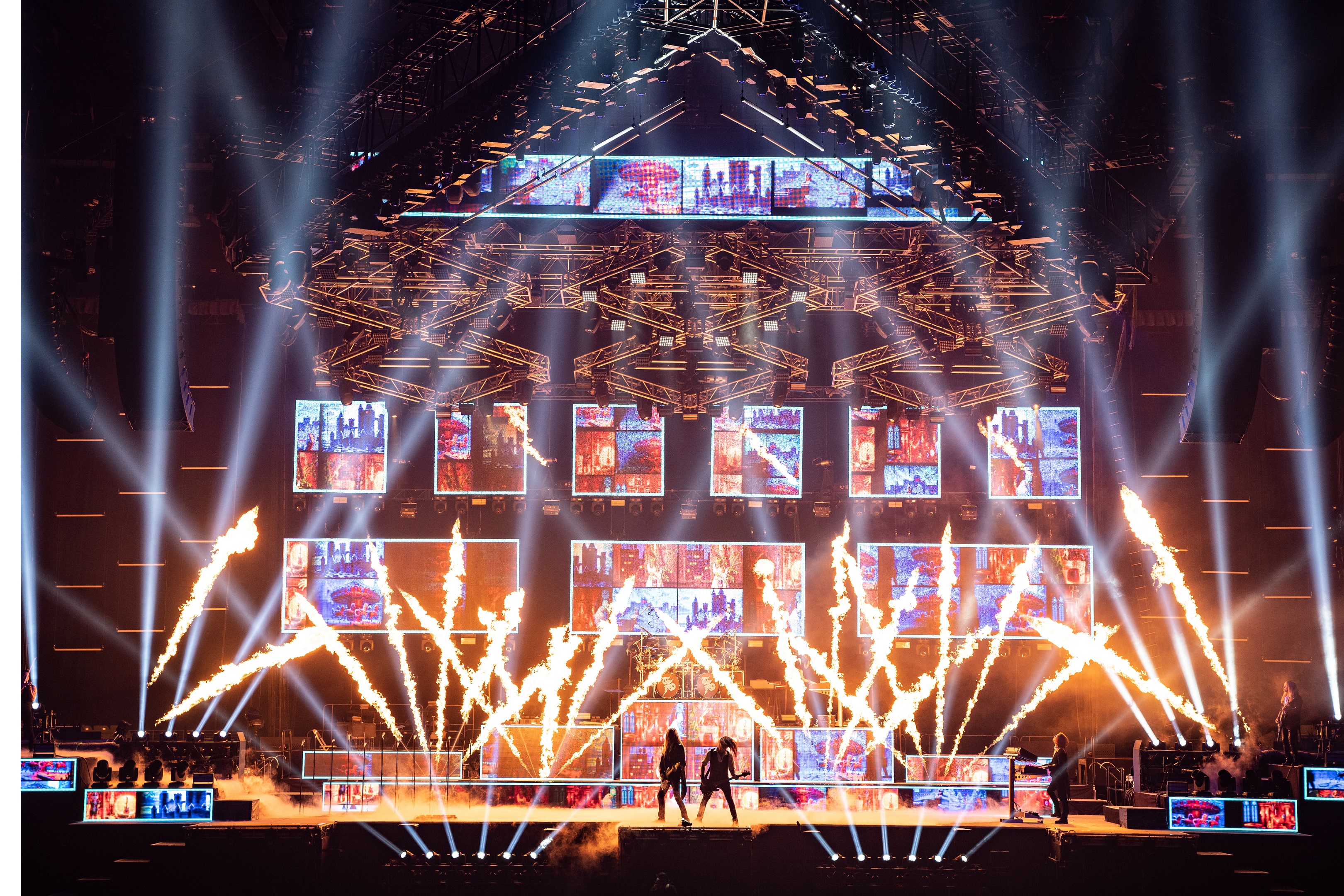 UNCASVILLE, CT (August 28, 2023) –Trans-Siberian Orchestra the heavy metal, classical music, theatre production, pyrotechnics and laser lightshow hybrid will return to Mohegan Sun Arena this winter.
"The Ghosts of Christmas Eve the Best of TSO & More," will hit the stage for two awe-inspiring musical shows on Sunday, November 26th at 3:00pm and 8:00pm.
Tickets for the 2023 holiday tour are $109.75, $99.75, $89.75, $79.75, $69.75, $49.75, and $39.00 and go on sale Friday, September 15th at 10:00am via ticketmaster.com. Tickets will also be available at the Mohegan Sun Box Office beginning Saturday, September 16th, subject to availability.
Limited $39.00 tickets will be available for purchase for the first week, or while supplies last.
Although TSO is best known for their Capra-esque trilogy of holiday records – Christmas Eve & Other Stories, The Christmas Attic, and The Lost Christmas Eve – they have also released several other rock operas. Beethoven's Last Night (2000) was the first of these non-holiday rock operas and tells a compelling tale of a battle for Beethoven's soul between good and evil. It features instrumental crossovers between classical composers and contemporary rock, along with original vocal tracks featuring Patti Russo (Meatloaf) as the character Teresa, Beethoven's love. Later albums take on great themes such as war and redemption, namely Night Castle (2009). Night Castle was TSO's first Top 5 album debut and included a bonus track featuring Greg Lake (Emerson, Lake & Palmer, King Crimson), who was one of TSO's greatest influences. Letters From The Labyrinth (2015) was another Top 10 release for TSO. In total, TSO has sold in excess of 12 million albums and DVDs.
Consistently one of the Top 25 touring acts in the country, TSO shows no signs of slowing down. Since its touring debut in 1999, TSO has played over 2,000 Winter Tour shows for more than 18 million fans. So far TSO has also donated over $18 million from these tours to local charities.
At the time of his passing, Paul O'Neill had several TSO projects in various stages of completion at his recording studio in Florida. He also had two finalized rock operas: Romanov: When Kings Must Whisper, about the 1917 Russian Revolution, along with a live concert adaptation of Night Castle. O'Neill also planned to eventually bring the TSO experience to Broadway. Nearly 25 years after the release of their first album, Trans-Siberian Orchestra continues to create and live on.
ABOUT MOHEGAN SUN ARENA
Mohegan Sun Arena finished 2021 with its first "#1 Indoor Arena" ranking for its capacity in the world according to Pollstar and VenuesNow, ranked among the top 10 venues in the U.S. regardless of size based on ticket sales, and was named "2021 Innovator of the Year" by Celebrity Access for its ViacomCBS residency.  In recent years, the "Most Beloved Venue in America" has also been the "#1 Casino Venue in the World," "#1 Social Media Venue in the World" and a seven – time national award – winner for "Arena of the Year."  For more information on concerts and other great events, visit Mohegan Sun. For information on this week's schedule, call the Entertainment and Special Events hotline at 1.888.226.7711.
# # #