Celebrate the 25th Anniversary of The Miseducation of Lauryn Hill this October!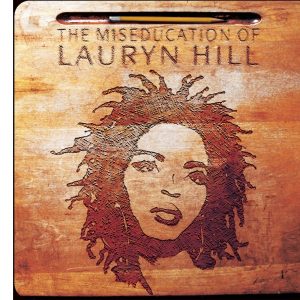 UNCASVILLE, CT (August 30, 2023) – Five-time GRAMMY® Award-winning artist Ms. Lauryn Hill has announced The Miseducation of Lauryn Hill 25th Anniversary Tour to commemorate her influential 1998 debut solo album The Miseducation of Lauryn Hill including a special one-night stop at Mohegan Sun Arena on Friday, October 13th for a 9:00pm show.
Tickets to see the former Fugees member are $179.50, $129.50, $99.50 $79.50 and $59.50 and go on sale this Friday at 10:00am via Ticketmaster.com. Subject to availability, tickets can also be purchased at the Mohegan Sun Box Office starting on Saturday, September 2nd.
Hill is widely considered one of the most notable Hip Hop, R&B, and fashion/style icons of all time. Over the past few months, Ms. Lauryn Hill has been seen in dazzling looks while making select appearances at events across the country in celebration of the anniversary year of the album. Wearing a bright pink blazer, Hill made a surprise appearance at Hip-Hop 50th Anniversary in New York City, performing a medley of her and Fugees' hits with legendary collaborator Nas.
In June, Hill headlined the Roots Picnic festival, reuniting with the Fugees for the first time since 2021. The impact that The Miseducation of Lauryn Hill had on music, fashion, and American and world culture is immeasurable and continues to influence the world's biggest artists. Entered into the Library of Congress in 2015, Ms. Hill and her Diamond-certified album achieved numerous firsts including being the first ever Hip-Hop album to receive an Album Of The Year GRAMMY® Award, being the first woman to be nominated for 10 GRAMMY® Awards in one year and being the first woman to win five GRAMMY® Awards in one night.
ABOUT MOHEGAN SUN ARENA
Mohegan Sun Arena finished 2021 with its first "#1 Indoor Arena" ranking for its capacity in the world according to Pollstar and VenuesNow, ranked among the top 10 venues in the U.S. regardless of size based on ticket sales, and was named "2021 Innovator of the Year" by Celebrity Access for its ViacomCBS residency.  In recent years, the "Most Beloved Venue in America" has also been the "#1 Casino Venue in the World," "#1 Social Media Venue in the World" and a seven – time national award – winner for "Arena of the Year."  For more information on concerts and other great events, visit Mohegan Sun. For information on this week's schedule, call the Entertainment and Special Events hotline at 1.888.226.7711.
# # #