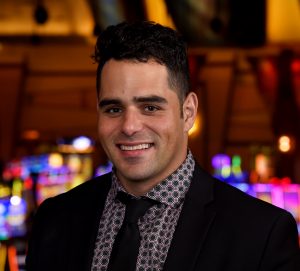 Jeffrey Hamilton
President and General Manager
Mohegan Sun
In 2019, Jeff Hamilton was named President and General Manager of Mohegan Sun. In this position, Hamilton oversees all day-to-day operations at the property.
Hamilton has been with Mohegan Sun since 2004 and has also held several key management positions within Human Resources, Advertising and most recently as Assistant General Manager during his time with Mohegan Sun.
Hamilton received a Bachelor's degree at Seton Hall University and a Master's degree at the University of New Haven. He is a member of the Mohegan Tribe, a proud member of the Board of Directors for the United Way of southeastern Connecticut, and a member of the State of Connecticut Tourism Council. Hamilton is also on the board for the Juvenile Diabetes Research Foundation (CT chapter) and a member of the Mothers against Drunk Driving (MADD) State of CT Advisory Council.
In his role as President and General Manager, Hamilton is also responsible for achieving overall business objectives, driving strategic planning and ensuring operational results at Mohegan Sun while also overseeing the development and implementation of capital and operating budgets, marketing business plans, technology, the guest experience and human capital development.
Hamilton lives in Cranston, Rhode Island with his wife Cynthia and two children, Lina and Jeffrey Jr.
Kevin Lowry
Assistant General Manager
Mohegan Sun
As an integral part of the Mohegan Sun team since its establishment, Kevin has served as the former Vice President and Chief Financial Officer for Mohegan Sun and Mohegan Sun Pocono. Within the finance department, Kevin has held the roles of Analyst, Budgets and Analysis Manager, Director of Financial Planning & Analysis, as well as VP of Financial Planning & Analysis over the years. He will utilize his wide range of financial knowledge as Assistant General Manager and ensure optimal performance and fiscal growth for the property.
Lowry will work alongside Jeffrey Hamilton, President and General Manager of Mohegan Sun, and the leadership team on all major initiatives.
Lowry is a native of Groton, CT and a graduate of Fitch High School. He earned a Bachelor's in Business Management from Marietta College. He currently resides in Pawcatuck, CT with his two sons Kyle and Luke.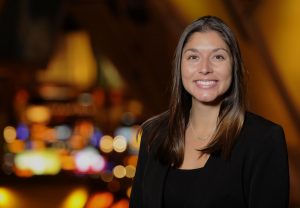 Kim Noto
VP of Marketing & CMO
Mohegan Sun
Kim Noto is the top executive on all Mohegan Sun marketing efforts, which includes the operation, direction and strategies for Mohegan Sun's Player's Club (Momentum), VIP Services, Hotel Sales & Marketing, Hotel Yielding, Database Marketing, Sponsorship, Bus Marketing and Special Events.
Noto has been with Mohegan Sun since 2007, developing a wealth of knowledge and experience through roles that include serving as the Marketing Analyst, Senior Marketing Analyst, Marketing Analysis Manager, Director of Campaign Management & Analytics and VP of Customer Relationship Management.
Noto has a Bachelor of Science in business administration with a concentration in marketing from Bryant University and an MBA in business analytics from the University of Hartford. Kim currently lives in Pawcatuck, CT with her family.
 Kelly McKinnon
Chief Financial Officer
Mohegan Sun
Kelly McKinnon is a driven and team oriented leader who began her career at Mohegan Sun in 2006 as a Budget Analyst. Since then, she has held multiple positions, including Financial Planning & Analysis Manager and Director of Financial Planning & Analysis, where she developed and analyzed ideas to grow the business and improve financial results. Kelly also led Mohegan Sun's Labor & Productivity department and was instrumental in centralizing its scheduling, time and attendance functions. Kelly was promoted to Director of Analytics for Mohegan Gaming & Entertainment (MGE) in 2019. In this role, she was a key contributor in various enterprise-wide business decisions and ventures, including assisting in identifying operating and cash management opportunities during MGE's acquisitions of Casino Niagara and Niagara Fallsview Casino Resort in Niagara Falls, Canada. In her role as CFO McKinnon oversees all financial aspects for MGE's flagship property, Mohegan Sun, in Uncasville, CT.
Kelly holds a BS in Finance and an MBA, both from Quinnipiac University. She enjoys the outdoors, skiing and traveling, especially with her husband and two sons.