Concert slated for October 19th; Tickets on sale April 20th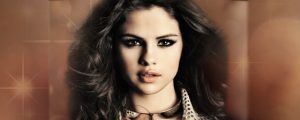 UNCASVILLE, CT (April 15, 2013) —Worldwide, multi-platinum selling singer and actress Selena Gomez announced today that she will embark on a 56-city world tour in support of her highly anticipated summer album. The tour will begin August 14th in Vancouver, BC and will hit Mohegan Sun Arena on Saturday, October 19th for a 7:00pm show.
Tickets are $66.00, $46.00 and $31.00 and go on sale Saturday, April 20th through Ticketmaster at 10:00am.  Ticketmaster customers may log on to ticketmaster.com; call Ticketmaster's national toll free Charge By Phone number 1.800.745.3000; or visit any Ticketmaster outlet.  Tickets will also be available at the Mohegan Sun Box Office starting Sunday, April 21st subject to availability. More details are also available at www.mohegansun.com/entertainment.
"I couldn't be more excited to tour again but this time around the world," said Selena. "This has been such an interesting few months. My music has grown and I want my fans to see a new side of me. Can't wait to see y'all on the road!"
Selena fans have been in a frenzy since she premiered the single "Come & Get It" from her forthcoming album and made her debut television performance of the song last night live on the 2013 MTV Movie Awards. The single is available now everywhere. Selena's upcoming TV blitz will also include an April 16th appearance as a guest and performer on The Ellen Degeneres Show and a performance on Dancing with the Stars that night as well as an April 17th appearance on The Late Show with David Letterman. She is also creating buzz this month as she adorns the April cover of Harper's Bazaar. Selena has also been nominated for and will perform at the Radio Disney Music Awards on April 27th.
As an artist, Selena has already sold more than 10 million singles in the U.S., along with three RIAA-certified Top 10 debuting  gold albums and three #1 Billboard Dance Singles. Her last album, When The Sun Goes Down with Selena Gomez & the Scene was released June 28, 2011 and was certified gold in November of that year.

Mohegan Sun Arena is ranked 3rd in the U.S. and 5th in the world by Billboard Magazine and was the 2008 and 2010 recipient of a Country Music Award for "Casino of The Year."  Venues Today also ranked Mohegan Sun Arena #4 in 2011 and ranked in the top six of "Top Stops of The Decade" in 2012. For more information on concerts and other great events at Mohegan Sun, visit mohegansun.com. For information on this week's schedule, call the Entertainment and Special Events hotline at 1.888.226.7711, ext. 27163.