Celebrating Club/Dance music live on Saturday, October 26th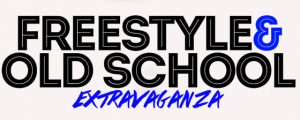 UNCASVILLE, CT (August 19, 2013) —  Mohegan Sun Arena will once again host the top talents of Freestyle Dance music when Freestyle & Old School Extravaganza takes over on Saturday, October 26th at 7:30pm.
Tickets are $78.00 and $58.00 and are on sale Saturday, August 24th through Ticketmaster.  Ticketmaster customers may log on to Tickemaster.com, call any Ticketmaster Charge By Phone number, or visit any Ticketmaster outlet. Tickets will also be available at the Mohegan Sun Box Office on Sunday, August 25th, subject to availability.
Come enjoy the best dance music of the late 80s and 90s from some of the top artists of the era when Freestyle & Old School Extravaganza takes the stage for another sure-to-be-sold-out show.
The lineup includes Stevie B, Robin S, Information Society, Strafe, TKA, George Lamond, Joey Kid, Shannon, Freedom Williams, Cynthia, Johnny O, Judy Torres, Lydia Lee love, Fascination, Soave, Corina, Noel, and Nice & Wild.
*Performers are subject to change without notice.
Mohegan Sun Arena is ranked 3rd in the U.S. and 5th in the world by Billboard Magazine and was the 2008 and 2010 recipient of a Country Music Award for "Casino of The Year."  Venues Today also ranked Mohegan Sun Arena #4 in 2011 and ranked in the top six of "Top Stops of The Decade" in 2012. For more information on concerts and other great events at Mohegan Sun, visit mohegansun.com. For information on this week's schedule, call the Entertainment and Special Events hotline at 1.888.226.7711, ext. 27163.