Leading U.S. casino and entertainment venue launches all-new digital TV series to give fans an exclusive glimpse inside the all-encompassing resort destination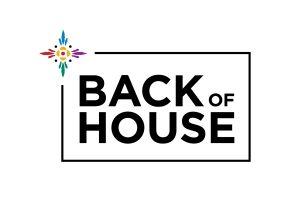 UNCASVILLE, CT (September 26, 2017) – Mohegan Sun, one of the largest resort destinations in the U.S., today announced the premiere of "Back of House," an original digital TV series that chronicles the unforgettable behind-the-scenes happenings of the East Coast's top location for entertainment, fine dining, gaming, and everything in between. The "Back of House" series debuts Wednesday, September 27, featuring six eight-minute episodes exclusively on BackofHouse.TV and YouTube.
"For the past 21 years, Mohegan Sun has become synonymous with providing visitors from around the world with the best entertainment and casino excitement, and what better way to shine a light on these one-of-kind experiences than with a peak behind the curtain at how it all gets done," said George Galinsky, Senior VP of Marketing Communications. "As a leading entertainment brand always striving to deliver new and immersive experiences for our guests, we're excited to show fans far and wide what it truly takes to deliver exceptional entertainment and hospitality."
"Back of House" showcases the inner workings of one of the world's largest casino destinations and trails the day-to-day lives of 11 employees as they manage celebrity events, deal with sold-out concerts, interact with chefs in their kitchens and overcome the occasional mishap along the way. Whether managing a massive Arena venue, coordinating thousands of hotel rooms nightly, or serving guests at the property's countless restaurants, bars and clubs, "Back of House" features excitement around every corner.
"Like running a small city, the all-new series shows the excitement and challenges of working for an entertainment powerhouse," said Robert Conticelli, President and Executive Producer for Primal NY. "The authenticity of the digital series allows viewers a 'back of house' pass inside Mohegan Sun. This unique content will stimulate interest and intrigue to experience the brand."
"Back of House" Episode Synopsis:
1.    Every Guest, Every Time
DJ Khaled is playing for a sold-out crowd in the 10,000-seat Arena, but this is the last thing on Lindsay's mind as she gets ready for the after party at Avalon nightclub. She attempts to dodge all sorts of curveballs while making all the last-minute preparations.
2.    Game Face
Erica has her game face on this week. She has money to give away and two casino promotional events that must go off perfectly. Don must be ready and on-time for Erica's "Hot Seat Thursdays" promotion, with his expertise on the table games computer system.
3.    Guest Star
Rachel Lindsay, fresh off her finale on ABC's The Bachelorette, comes to Mohegan Sun for an exclusive Q&A and signing for her fans. Melissa oversees making sure the event goes off without a hitch, as Kim requests last-minute arrangements from Chef Lynn to build something sweet and special for Rachel and her fiancé.
4.    Parking Mayhem
The gigantic Barrett-Jackson collector car auction comes to Mohegan Sun for the second time. Derrick is tasked with making sure nearly 2,000 cars arrive to property on time and that everything runs smoothly. It's all hands-on deck as Jeff and Erica pull employees from all departments to ensure that the property is prepared for over a half million guests to come through its doors during the next few days.
5.    Hot Summer Fun
It's the launch of Hot Summer Fun, a huge promotion for the casino, and the team is turning up the heat. Jeff and Erica visit a series of radio stations with a lot of nervous energy to promote their first rooftop party of the season. Last year was a big hit with their guests and they're determined to go one-better, weather permitting, of course.
6.    Show Time
The Arena at Mohegan Sun is gearing up for two sold-out nights of Kenny Chesney. Greg is running around making sure all preparations are made. He has a lot of ground to cover so he enlists the help of Jennifer to ensure everything gets done on time. There's added pressure when Susanne asks Greg to squeeze in a last-minute meet and greet for one of her VIP customers.
"With various celebrity appearances and VIP events every weekend, the high-caliber of excitement and organized chaos that occurs at one of the most successful casino resort destinations is taken to another level in the new 'Back of House' series, said Jennifer Ballester, Director of Corporate Communications. "We had a lot of fun taking cameras behind-the-scenes to give viewers an authentic look inside the average day in the life of hospitality employees, while highlighting the positive family work environment and wow factor that comes with working for a world leader in entertainment."
Meet the "Back of House" Cast:

Jeff has risen through the ranks quickly. He spent most of his tenure with the company in Human Resources before getting promoted to Assistant General Manager where he oversees most of the non-gaming operational departments. He works a demanding job, and he values family time and giving back to his community. "I love the people most of all; the excitement and being able to see how a team can come together to accomplish anything."
Erica is the marvelously vibrant Director of Consumer Promotions at the resort who handles all promotions available to guests on-site, as well as managing the Player's Club rewards program. From Connecticut, Erica got her start in the hospitality industry selling high-end jewelry to the high rollers of a local casino with very little training, a job which blossomed into her now 20-year long career.
Lindsay is a marketing consultant who specializes mostly in Nightlife, including the planning of parties and events with artists and celebrities. This Drexel University grad saw the nightlife marketing business as the perfect way to effectively combine her BS degree in Communications and her Music Industry minor. Both confident and caring, Lindsay prides herself on a "family first" lifestyle that puts her daughters and husband ahead of any amount of wealth or busy schedule.
Derrick is Director of Transportation and knows that a resort experience is entirely contingent on excellent service from the staff. Derrick received his Master's in Education from Sacred Heart University which has instilled in him an incredibly motivational personality that pervades the resort, keeping it running smoothly.
Chef Lynn spent his childhood on his parent's dairy farm in the South of Wales, charting a 60-year life course of food and art. Since 1969, Lynn has been part of both the culinary and hospitality industries, working with chefs from every corner of the world. Now, after 20 years at Mohegan Sun, he serves as its Director of Culinary and Executive Pastry Chef.
Jennifer has enjoyed an illustrious 20 plus year career at Mohegan Sun as the Director of Corporate Communications. Considered a day one employee, she credits her climb up the public relations ladder to her years of working alongside great teams for a one-of-a-kind organization.
Greg has worn many hats in his 10-year career at Mohegan Sun; from Publicist to Nightlife Manager to Corporate Entertainment Manager. Greg graduated from Johnson & Wales University with a bachelor degree in Sports/Event & Entertainment Management, and his favorite part of the job is seeing the look on guests' faces when their favorite artist takes the stage.
Susanne is the VP of New Markets and celebrating 20 years at Mohegan Sun. Her social skills are put to the test on a regular basis where her focus is assisting high-end slot and table game players. She gets to meet people from all walks of life and opens them up to memorable experiences that make Mohegan Sun one of the premier destinations in the world.
Don is no stranger to the casino industry. His grandfather was a head engineer at Resorts Hotel & Casino in Atlantic City where Don was born. As an aspiring culinary student, Don attended the grand opening of Resorts and he fell in love with the casino atmosphere. He soon left culinary school to become a dealer and now serves as Director of Table Games, overseeing all casino operation from dealers to high rollers.
Melissa began her career post college in social services working with kids in the foster care system in Connecticut. Eventually, Melissa found her true calling in entertainment when she became a Signature Events Consultant. Dealing with celebrities can be challenging, but there is no thrill like running a successful event and showing thousands of fans a good time.
Kimberly is a Communications Manager who started her career five and a half years ago, right after graduating from Central Connecticut State University, and she hasn't looked back. When first given the role of manager, Kim became the youngest to have the title – an accolade that she is very proud of. Kim logs in many steps on her Fitbit and says that the most important accessory in her position is a comfortable pair of shoes.
To give TV enthusiasts an exclusive first-look into the digital series, Mohegan Sun and Primal NY brought the excitement of "Back of House" to New York City during the Tribeca TV Festival, presented by AT&T, with a special preview of an episode from the series for all festival attendees to enjoy. "Back of House" was produced by Primal New York with President and Executive Producer, Robert Conticelli and Jason Koburov, Executive Creative Director.
Fans get a front row seat to the all-encompassing action when "Back of House" premieres on BackofHouse.TV, Wednesday, September 27.
ABOUT BACK OF HOUSE
"Back of House" is your all-access pass to the action behind the action at Mohegan Sun, one of the world's largest casino resort destinations. Enjoy following this family of fun, dedicated employees as they navigate the backstage chaos, clashes and occasional calamities in their quest to make each guest's stay an entertaining and unique getaway experience.
ABOUT PRIMAL NY
Primal NY is a full-service production studio that specializes in brand discovery, digital strategy, content creation and distribution. We seek to position our clients in ideal Digital, TV and Film scenarios to ensure optimization of content. Based in New York City, our award-winning team of diverse filmmakers has experience across many industries including fashion, sport, music, hospitality, and motion pictures. Primal seeks relationships where opportunities exist to develop original content strategy to enhance client brand identity by finding unique ways to tell their story. For more information, visit primal–ny.com.
ABOUT MOHEGAN SUN
Owned by Mohegan Gaming & Entertainment, Mohegan Sun is one of the largest, most spectacular entertainment, gaming, dining, shopping and meeting destinations in the United States.  Situated on 185 acres along the Thames River in scenic southeastern Connecticut, Mohegan Sun is home to three unique casinos, 1,600 deluxe hotel rooms, 2 world-class spas, a golf course, over 90 shops, restaurants and bars as well as three award-winning entertainment venues including a 10,000-seat Arena. Mohegan Sun is within easy access of New York, Boston, Hartford and Providence and located 15  minutes from the museums, antique shops and waterfront of Mystic Country. More information is available by calling 1.888.226.7711 or visiting mohegansun.com. Connect with us on Facebook, follow us on Twitter and Instagram @mohegansun, view us on YouTube and find us on Snapchat at username MoheganSun.