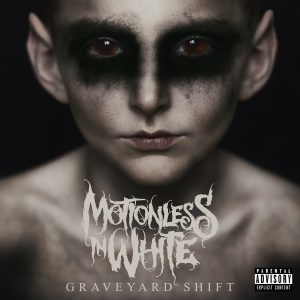 WHAT: Following their performance in the Wolf Den, meet Motionless in White at Mohegan Sun as part of the newest Signings & Sightings event on October 13th.
WHEN: Friday, October 13th
Immediately following their 8:00pm Wolf Den performance
The Shops at Mohegan Sun
IN DETAIL: Metalcore makes its way to Mohegan Sun on Friday the 13th with an exclusive Signings & Sightings event featuring Motionless in White. Get up-close-and-personal with the group after they shake up the Wolf Den with some Hard Rock riffs during an autograph session in The Shops concourse.
*Participation is on a first-come, first-served basis. This is a bracelet-only event. Bracelets will be distributed upon purchase of Motionless in White's Graveyard Shift, available at Spin Street. No personal photography.