UNCASVILLE, CT (August 29, 2018) –  MSC Cruises, the world's largest privately-owned cruise line and market leader in Europe and South America, has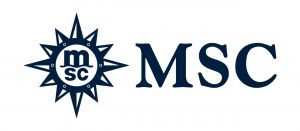 partnered with Mohegan Sun, one of the world's largest casino and resort destinations, to extend benefits of MSC Voyager's Club — the cruise line's loyalty program — to Mohegan Sun Momentum members.
Beginning September 1st, Mohegan Sun Momentum members from the Connecticut-based entertainment, gaming, dining and shopping destination will be matched, based on their current membership level, to a corresponding MSC Voyager's Club status to receive perks such as cruise discounts, priority embarkation and disembarkation, spa experiences, on board amenities and more.
"MSC Cruises continuously strives for excellence in everything we do, partnering with best-in-class brands both on our ships and shore side," said Neil Gumbs, Manager, Casino VIP Services & Business Development of MSC Cruises USA. "A partnership with Mohegan Sun was a natural fit, considering our robust casino program, and we are eager to bring our distinct, internationally-inspired experience and MSC Voyager's Club benefits to members of such a recognized entertainment brand."
MSC Cruises' robust casino program offers guests the opportunity to win big at sea with more than 1,300 different kinds of slot machines and a variety of table games fleet-wide. Guests on-board can also earn rewards while they play towards experiences like specialty dining, spa treatments, future cruise discounts and more.
Mohegan Sun Momentum members will receive the corresponding MSC Voyager's Club status based on their current Mohegan card levels, including:
Gold Membership: Soar, Ascend and Leap Momentum members will enjoy Gold status in the MSC Voyager's Club with benefits, amongst others, including exclusive member 5% cruise discount; priority disembarkation in ports where a tender boat is required; a complimentary take-home photo; a free one-hour thermal area session in MSC Aurea Spa; a complimentary in-stateroom fruit basket; and on board offers with discounts on items such as internet packages, spa treatments, logo shop items, photos and the mini-bar.
Silver Membership: Ignite Momentum members will gain Silver status in the MSC Voyager's Club with benefits, amongst others, including exclusive member 5% cruise discount; personalized luggage tags; an invite to the welcome back cocktail party; complimentary in-stateroom fruit basket; and exclusive on board offers.
Classic: Core Momentum members will secure Classic status in the MSC Voyager's Club, enjoying an exclusive member 5% cruise discount.
Once Momentum Members have joined MSC Cruises' Voyager's Club, they are also invited to register for MSC's Status Match program, in which travelers who have a rewards card from another travel land or sea program automatically acquire similar or higher status with MSC Cruises.
"With its fleet of ultra-modern and beautifully designed ships sailing to more than 150 destinations around the world, MSC Cruises is an ideal partner for Mohegan Sun, providing our members new and exciting opportunities to explore the world," said Ray Pineault, President & General Manager of Mohegan Sun.
To learn more about MSC Cruises and the MSC Voyager's Club, visit msccruises.com, or contact a preferred travel agent. For additional details on Mohegan Sun and the Momentum Rewards Program, visit mohegansun.com.
About MSC Cruises: MSC Cruises is the world's largest privately-owned cruise company and the number one cruise line in Europe and South America. A game-changer in the world of cruises, the Company has achieved 800% growth in its first ten years, building a global reputation in the industry and one of the youngest cruise fleets at sea. MSC Cruises is headquartered in Geneva, Switzerland.
The MSC Cruises fleet currently comprises fifteen ultra-modern, highly innovative and elegantly designed ships, offering an unparalleled vacation experience with always delicious and authentic food, award-winning entertainment, plenty of relaxation, comfortable accommodation, as well as impeccable service and expertise.
Under its ambitious industry-unprecedented €11.6 billion (≈$13.5 billion USD) investment plan, the fleet is set to expand to 25 mega-cruise ships by 2026. To date, MSC Cruises has designed six new ship classes, all prototypes that push the boundaries of marine architecture and design.
MSC Cruises feels a deep responsibility towards the physical and human environments in which it operates. The Company operates with the greatest respect for the world's oceans and is on an ongoing journey to further develop innovative ways of lowering the environmental impact of its cruise passages.
MSC Cruises' vacation experiences are sold across the globe through a distribution network in 70 countries. The Company employs over 23,500 people worldwide, both ashore and on board its ships. MSC Cruises is part of MSC Group which is comprised of leading transport and logistics companies.
More information at mscpressarea.com/en-US.
About Mohegan Sun: Owned by Mohegan Gaming & Entertainment, Mohegan Sun is one of the largest, most spectacular entertainment, gaming, dining and shopping destinations in the United States.  Situated on 185 acres along the Thames River in scenic southeastern Connecticut, Mohegan Sun is home to three unique casinos, 1,600 deluxe hotel rooms, 2 world-class spas, a golf course, over 90 shops, restaurants and bars as well as three award-winning entertainment venues including a 10,000-seat Arena. Mohegan Sun is within easy access of New York, Boston, Hartford and Providence and located 15 minutes from the museums, antique shops and waterfront of Mystic Country. More information is available by calling 1.888.226.7711 or visiting mohegansun.com. Connect with us on Facebook, follow us on Twitter and Instagram @mohegansun, view us on YouTube and find us on Snapchat at username MoheganSun.