Tune-in and watch Mohegan Sun's award-winning digital TV series on September 26th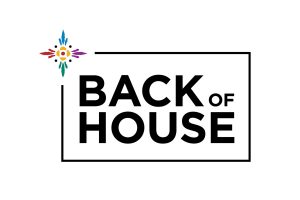 Watch Back of House Season Two When It Airs This Week!
UNCASVILLE, CT (September 24, 2018) – After reaching over 1.1 million views on YouTube alone, and receiving two top industry awards, Mohegan Sun announces the launch of season two of its original digital TV series, "Back of House," featuring eight new episodes exclusively on BackofHouse.TV and YouTube. Continuing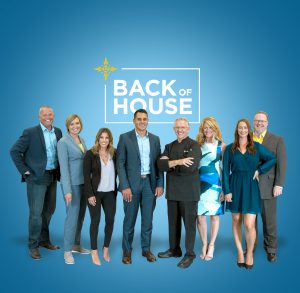 the excitement of Back of House season one, the new episodes will be available online beginning September 26th at 10:00am EST, giving viewers an in-depth look into what it takes to operate one of the largest integrated entertainment resort destinations in the United States.
"After the successful debut of our employees' first digital TV series last fall, we kept the cameras rolling to continue showcasing Mohegan Sun, our amazing operation, and the leadership role we strive for in the hospitality and entertainment business," said George Galinsky, Senior Vice President of Marketing Communications of Mohegan Gaming & Entertainment.  "The documentary-style series is the perfect way for viewers, guests and fans worldwide to get a behind-the-scenes look into the vital role employees play in delivering great hospitality," Galinsky said.
"Viewers will see how these savvy hospitality employees manage celebrity appearances, VIP events, hotel reservations, culinary art and more – all while being entertained in a cinematic, documentary style format of storytelling," said Robert Conticelli, President of Primal-NY.
Back of House season two introduces five new faces and follows the professional lives of a total of eight Mohegan Sun employees including three returning cast members. The show gives viewers an intimate glimpse into all areas of the integrated resort destination, including prep kitchens, entertainment stages, back hallways, a convention center that can host events of 15,000+ guests daily, and much more.
Production studio Primal-NY co-created the first Back of House series with Mohegan Sun and Fact & Fiction, and the combined partnership was recently honored with two Telly Awards for outstanding "Travel and Tourism" branded content and cinematography. The show has reached 2.5 million people across all of Mohegan Sun's social networks to-date.
Don't miss a minute of Mohegan Sun's employees in action when Back of House season two airs on September 26th at 10:00 a.m. EST. To tune-in and meet the new cast, visit BackofHouse.TV.
ABOUT BACK OF HOUSE: "Back of House" is your all-access pass to the action behind the action at Mohegan Sun, one of the world's largest integrated casino resort destinations. Enjoy following this family of fun, dedicated employees as they navigate backstage chaos and occasional calamities in their quest to make each guest's stay a perfect getaway experience.
ABOUT PRIMAL NY: Primal NY is a full-service production studio specializing in brand discovery, digital strategy, content creation and distribution. Primal positions clients in ideal Digital, TV and Film scenarios. Based in New York City, the award-winning team of diverse filmmakers has experience across many industries including fashion, sport, music, hospitality, and motion pictures.  Primal seeks relationships where opportunities exist to develop original content that enhances client brand identity by finding unique ways to tell their stories. For more information, visit primal-ny.com.
ABOUT FACT & FRICTION: With offices in New York, Toronto and Manchester, and the credentials of:   Undercover Boss & Next Top Model as well as working with the likes of Sharon Osbourne, Tyra Banks, Jay-Z and Rihanna, Fact & Friction is a TV development consulting firm, led by showrunner, Ron Carroll.  Their work extends throughout the US, Canada and U.K. and were recognized with the "Best Reality Series" Screen Award from the Academy of Cinema & Television, for launching Canada's Next Top Model and are MipCom 2017 winners of the Diversity Award for Unscripted programming for the follow-doc series "Employable Me."
ABOUT MOHEGAN SUN: Owned by Mohegan Gaming & Entertainment, Mohegan Sun is one of the largest, most spectacular gaming, dining, shopping integrated entertainment resort destinations in the United States.  Situated on 185 acres along the Thames River in scenic southeastern Connecticut, Mohegan Sun is home to three unique casinos, 1,600 deluxe hotel rooms, 2 world-class spas, a golf course, over 90 shops, restaurants and bars as well as three award-winning entertainment venues including a 10,000-seat Arena. Mohegan Sun is within easy access of New York, Boston, Hartford and Providence and located 15 minutes from the museums, antique shops and waterfront of Mystic Country. More information is available by calling 1.888.226.7711 or visiting mohegansun.com. Connect with us on Facebook, follow us on Twitter and Instagram @mohegansun, view us on YouTube and find us on Snapchat at username MoheganSun.