Over $30,000 in Cash Payouts Broadcast Live on ESPN at
Mohegan Sun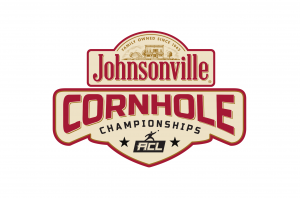 WHAT:  The American Cornhole League National Championships (ACL) will host its fourth national installment of the 2019 Johnsonville Cornhole Championships and the 2019 ACL Pro Invitational at Mohegan Sun!
Players range in ages of 15-70; a maximum of 384 ACL Pro/Advanced: 128 Competitive, 128 Social and 64 Junior players for a total of 704 players.
**NOTE: Some events will be Live Broadcasted on ESPN 2 on Thursday 7/4/2019 (1:00pm – 3:00pm ET) and Live on ESPN3 Friday, 7/5/2019 (8:00pm – 10:00pm). Schedule is always subject to change.
If you are looking for some great visuals for b-roll– this is it!
WHEN:  Wednesday, July 3rd: 3:00pm – 11:00pm
Thursday, July 4th: 8:00pm – 10:00pm
Friday, July 5th: 8:00am – 10:00pm
Saturday, July 6th: 8:00am – 6:00pm
WHERE:     Mohegan Sun's Earth Expo & Convention Center
1 Mohegan Sun Blvd
Uncasville, CT 06382
WHO:  Interview opportunities with Stacey Moore, Commissioner of the American Cornhole League and Top Players all around the country

On site contacts: Marlon LeWinter, American Cornhole League:  (cell) 516-982-1196
Charisse Huff, Mohegan Sun Public Relations Specialist: chuff@mohegansun.com