A fun-filled, all ages night-time golf event has kicked-off; Tickets are $10.00 and Children 13 and under are free
 The 18-Hole Championship Golf Course at Mohegan Sun Golf Club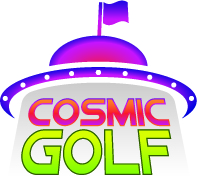 (MSGC), which is one of Golfweek's "Top 50 Casino Golf Courses," and open to the public, is excited to announce the all new Cosmic Golf experience, where guests can swing under the stars. Every Friday in July & August, from 7:00pm – Midnight, Mohegan Sun Golf Club will offer rounds of mini-golf with glow in the dark balls and the opportunity to sharpen swings under a lighted driving range featuring targets. Plenty of picnic-style food and beverages will be on offered as well as exciting chances to win prizes through various contests as part of this family event.
Tickets for Cosmic Golf at Mohegan Sun Golf Club can be purchased right at the course and are $10.00 per adult and children 13 or younger are free.
"Cosmic Golf is a great opportunity for friends, family, couples and even players who can't make it to the range during the day, to have a chance to enjoy some night time golf activities & great food at our beautiful course and facility in Baltic, CT," said Phil Krick Jr., VP & General Manager of MSGC.  "We're really excited about this new unique offering at Mohegan Sun Golf Club."
*Equipment will be provided, but guests can bring their own.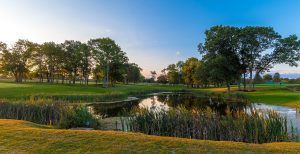 Mohegan Sun Golf Club, a 72-par course, is one of the premier golf destinations in the Northeast, with an incredible team that keeps an immaculate 156-acre course in top-shape.  Upgrades to various holes have occurred since Mohegan Sun took ownership in 2007, of what was previously known as Pautipaug Country Club. Since that time, incredible tournaments of all types have been hosted by Mohegan Sun Golf Club, some of which that have brought the likes of Michael Jordan, Aaron Rodgers, Charles Barkley, Chris Paul, Joe Pesci, Ahmad Rashad, Larry Fitzgerald, Ray Allen and so many more!
MSGC's clubhouse, stretching 20,000 square feet in total, was significantly updated in recent years, including enhancements to the Pautipaug Pub & Grille.  The clubhouse also features a second floor banquet room, which can be customized for of range private parties & group events.
For more information on all things Mohegan Sun Golf Club, including Cosmic Golf, group event booking, The Golf Academy and upcoming tournaments, call 860.862.9660 or email Michel Painchaud at Mpainchaud@mohegansun.com . Tee times can be booked online at mohegansungolfclub.com.
# # #