WHAT: Taking place on Saturday, December 7th from 2:00pm – 6:00pm at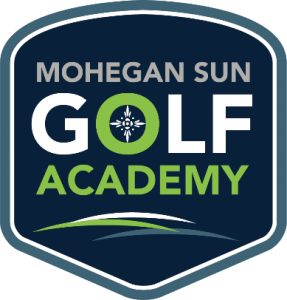 Mohegan Sun Golf Club (7 Dows Lane, Baltic, CT), Head Golf Pro Michel Painchaud will be hosting an informational open house event to showcase an all-new indoor golf room where coaching, skill-improvement and training will be available over the winter.
WHEN / WHERE:        Saturday, December 7th | 2:00pm – 6:00pm
Mohegan Sun Golf Club, 7 Dows Lane, Baltic CT
*Media & photographers are encouraged to attend. RSVP through: Codychapman@mohegansun.com
IN DETAIL: Guests of this open house will be treated to complimentary appetizers and beverages (beer & wine) and the aim is to showcase the newly finished indoor academy space at Mohegan Sun Golf Club. New features and tech inside this facility include the Ernest Sports™ ES16 Tour Launch Monitor & Golf Simulator, the latest in Ping™ and Titleist™ fitting material + clubs and a full range of fitness equipment.  All of which Golf Academy members can take advantage of in an off-season access and coaching from December 7th – December 22nd as well as March 1st – April 15th.
By combining proven instructional expertise, a personalized training approach and superior technology, Mohegan Sun Golf Academy offers a menu of golf instruction and custom club fitting programs designed to help golfers improve and reach their full potential.
For more information on all things Mohegan Sun Golf Club, especially the soon-to-be expanded Golf Academy program, call 860.917.5725 or email Michel Painchaud at Mpainchaud@mohegansun.com.
###