New Haven and Uncasville, CT (Nov. 2, 2020) – Two of the state's largest employers are partnering together for the betterment of healthcare in southeastern Connecticut. The Mohegan Tribe, headquarte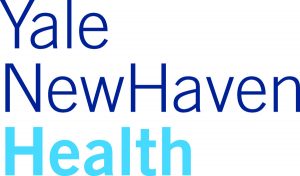 red on their reservation in Uncasville and Yale New Haven Health (YNHHS), the state's largest healthcare system, have been working in collaboration for nearly two years. Most recently, that partnership has expanded greatly to ensure the safety and health of not just team members of Mohegan Sun, but for the larger surrounding community. The intent of the collaboration is to holistically manage the health of those with chronic disease in collaboration with all members of the health care team with the goal of providing safe, compassionate, patient-centered care that is high quality and achieves cost effective outcomes.
"The philosophy our Tribe has practiced since the days of Uncas is called the Mohegan Way, and its centered on cooperation and working with our local communities," said James Gessner, Chairman of the Mohegan Tribe. "Our partnership with Yale New Haven Health allows us to take this philosophy one step further by investing in the health care not just of our Tribe or team members, but truly focusing on the healthcare of our community members and all of southeastern Connecticut."
Over the past several months, YNHHS, the Mohegan Tribe and Mohegan Sun have been working in collaboration on direct health initiatives including large scale flu clinics offered to all employees and their adult dependents. The clinics are being offered multiple days and at a variety of times to allow all team members the opportunity to participate. COVID-19 testing has also been available to the Mohegan team members through this relationship and recently expanded to on-reservation testing.
"The Mohegan Tribe goes to great lengths protecting the health of its team members and guests, but we know that as good partners to state and region, our obligation to safety can never stop at our borders," said Jeff Hamilton, General Manager of Mohegan Sun. "That's why, while we've implemented new, state of the art technology and cleaning practices to keep our team members and guests safe during the pandemic, we're also thinking even bigger through partnerships such as this. Together, the Mohegan Tribe and Yale New Haven Health will offer services that help protect the wellbeing of surrounding community members both during this very difficult year, and also well into the future."
Construction, which was halted temporarily due to the current global pandemic, has also recently restarted on a new health center. The health clinic, an 8,500 square-foot center, is under construction now in the Trading Cove lot. When completed in Spring 2021, the facility will provide Primary Care, Walk-in care and Specialty care, and will be open to all employees, as well as to the public, including Mohegan visitors and individuals in the surrounding communities.
"We are very excited about the partnership with the Mohegan Tribe and the opportunity to offer Yale New Haven Health's expert clinical care to the Mohegan Sun family and the communities we serve," said Patrick Green, president and CEO, Lawrence + Memorial Hospital. "This unique partnership brings Yale New Haven Health's care signature to the employees of Mohegan Sun and members of the Tribe, as well as the opportunity to expand our reach into the surrounding communities. Creating access to our YNHHS physician colleagues across the region as well as to our local centers of excellence will help to improve care and reduce costs."
This comes after a smaller, Yale New Haven Health Wellness Center at the Eagleview Employee Center opened earlier this year. It provides convenient, on-site walk-in care for team members including for common illnesses and injuries five days a week. Patient Resource coordinators are also available six days a week to help with navigating the healthcare system, assisting in finding facilities and services, manage scheduling and appointments, and assisting with priority appointments for musculoskeletal conditions. In addition to this, YNHHS also offers to Mohegan team members confidential health coaching called livingwell CARES. This program helps team members and their families manage chronic conditions and make important lifestyle changes.
The relationship between the Tribe, Mohegan Sun and YNHHS began in April 2019 when YNHHS was named the official health partner and sports medicine provider for Mohegan Sun's two professional sports teams, the WNBA's Connecticut Sun and the National Lacrosse League's New England Black Wolves. Later that year, the duo announced that YNHHS had been named the preferred provider partner to deliver high quality and more affordable health care for all Mohegan Tribal members, employees and their families.
About Yale New Haven Health (YNHHS), the largest and most comprehensive healthcare system in Connecticut, is recognized for advanced clinical care, quality, service, cost effectiveness and commitment to improving the health status of the communities it serves. YNHHS includes five hospitals – Bridgeport, Greenwich, Lawrence + Memorial, Westerly and Yale New Haven hospitals, several specialty networks and Northeast Medical Group, a non-profit medical foundation with several hundred community-based and hospital-employed physicians. YNHHS is affiliated with Yale University and YSM's clinical physician practice, Yale Medicine, which is the largest academic multi-specialty practice in New England. YNHHS and Yale partner on clinical care, education and research, bringing the latest discoveries, technology and therapies to patients. www.ynhhs.org  
About the Mohegan Tribe
The Mohegan Tribe was founded on the banks of southeastern Connecticut's Thames River by Chief Uncas in the early 17th century. The Tribal Council serves as the leadership for the sovereign nation, and also serves as the Management Board for Mohegan Gaming & Entertainment (MGE) in regard to the Tribe's gaming properties and interests. After its federal recognition in 1994, the Tribe opened the world-class Mohegan Sun on its reservation land in Uncasville, CT in 1996 and Mohegan Sun Pocono, Pennsylvania's first casino, on commercial land in Wilkes-Barre, Pennsylvania in 2006. Additionally, MGE manages Resorts Casino Hotel in Atlantic City, Paragon Casino Resort in Louisiana, ilani in Washington State, as well as the Fallsview Casino and Casino Niagara Resort.  MGE is currently developing a casino and entertainment complex at Seoul Incheon International Airport in South Korea. MGE is also the owner and operator of Connecticut Sun, a professional basketball team in the WNBA and New England Black Wolves, a professional lacrosse team in the National Lacrosse League. To learn more about the Mohegan Tribe visit https://www.mohegan.nsn.us
About Mohegan Sun 
Owned by Mohegan Gaming & Entertainment, Mohegan Sun is one of the largest, most spectacular entertainment, gaming, dining and shopping destinations in the United States.  Situated on 185 acres along the Thames River in scenic southeastern Connecticut, Mohegan Sun is home to two unique casinos, 1,600 deluxe hotel rooms, two world-class spas, a golf course, over 80 shops, restaurants and bars as well as three award-winning entertainment venues including a 10,000-seat arena. Mohegan Sun is within easy access of New York, Boston, Hartford and Providence and located 15 minutes from the museums, antique shops and waterfront of Mystic Country. More information is available by calling 1.888.226.7711 or visiting mohegansun.com. Connect with us on Facebook, follow us on Twitter and Instagram @mohegansun, view us on YouTube and find us on Snapchat at username MoheganSun.