Jimmy Burchfield's Classic Invitational' Amateur Showcase & Pro Boxing Showcase hits Mohegan Sun Arena on August 12th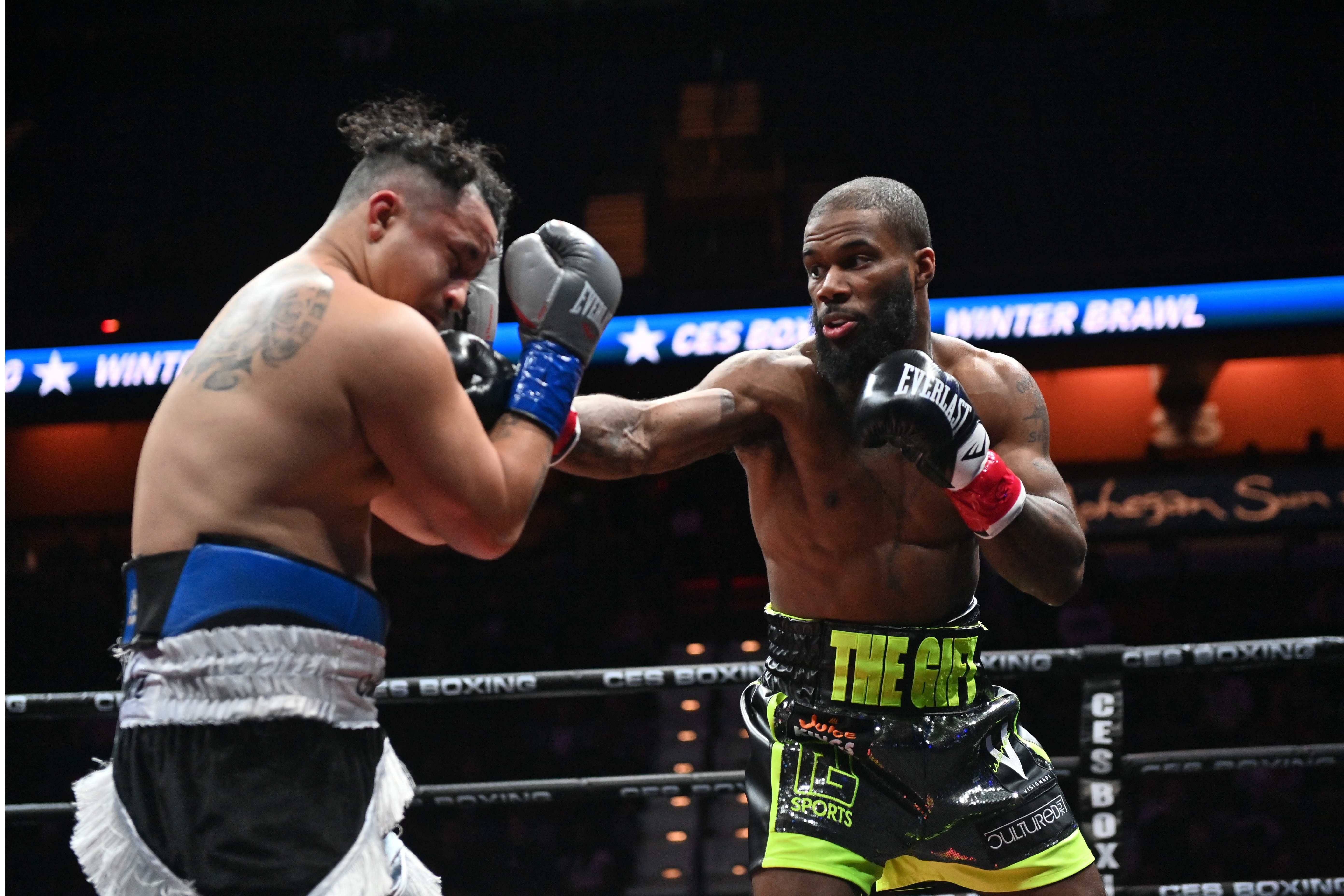 UNCASVILLE, CT (July 21, 2023) – Taking place on Saturday, August 12th from Mohegan Sun Arena will be the highly anticipated CES Boxing "Summer Heat 2023." A stacked boxing card is planned, including professional stand-out Chordale 'The Gift' Booker from Stamford, CT as well as Chad Dawson Jr. and Troyveon Allen, both from New Haven, CT.
"August 12th is going to be special, as fans will not only be treated to a great night of professional boxing, but they'll get a 2-for-1," stated CES Founder Jimmy Burchfield Sr.  "Their ticket will also allow them to attend the 'Jimmy Burchfield Classic Invitational,' a USA Boxing sanctioned Amateur showcase that will take place before the pro card on August 12th."
The stacked pro boxing card will be headlined by newly minted WBC US Super Welterweight champion Booker (19-1, 8 KOs), who picked up that title with a spectacular 4th round knockout at Mohegan Sun Arena in April.
Booker, with an impressive victory over Puerto Rico's Nicolas Hernandez (27-6-3, 12 KOs) will be one step closer to a title shot, especially if undisputed junior middleweight champion Jermell Charlo vacates his belts after moving up two divisions to challenge undisputed super middleweight champion Saul 'Canelo' Alvarez on September 30th in Las Vegas.
"This is going to be one of my best performances," exclaimed Booker.  "I haven't been this locked in since 2018.  However long it goes, it's going to be bad for Nicolas Hernandez.  You're going to see a great performance and a great show.  This fight is not going 10."
The pro card will also feature Hall-of-Famer Jaime 'The Hurricane' Clampitt (24-6-2, 7 KOs) and many of the best prospects that New England has to offer, including Anthony 'ATV' Velasquez (12-0-1, 11 KOs), Alejandro Paulino (14-0, 12 KOs), Angel Gonzalez (12-0, 7 KOs) and Wilson Mascarenhas (7-1, 2 KOs) in separate bouts.
"All of New England will be represented on the card in competitive match-ups," said Burchfield Sr.  "From top to bottom, this will be one of the best shows of the year."
Another fighter CES boxing is excited to showcase is Polish prospect Slawomir Bohdziewicz (1-0, 1 KO), who scored a tremendous 3rd round knockout in his debut at Mohegan Sun Arena in April.
"I'm very thankful to Jimmy Burchfield for putting on this event," said Bohdziewicz.  "I know my Polish fans will come out to support me and I will not let them down."
The event kicks off with "Jimmy Burchfield's Classic Invitational" amateur showcase beginning at 4:30pm.  Topping that card will be Ali Feliz, the #1 ranked Heavyweight in the United States.  Feliz is from a fighting family: his father, Fernely Feliz, was a heavyweight puncher who retired with a record of 23-9 with 16 KOs and fought the likes of former heavyweight champions Oleg Maskaev and 'The Quiet Man' John Ruiz.  Ali's brother, Fernely Feliz Jr. (6-0, 5 KOs) is a power punching heavyweight who will also see action on the undercard of the pro show.
The Invitational will also feature Chad Dawson Jr., son of former two-time light heavyweight champion 'Bad' Chad Dawson, and Troyveon Allen, a 22-year-old who won the Western New England Golden Gloves at 132lbs this February.
"My Dad stepped down, so now I'm here to take his place and have fun," joked Dawson Jr. to the delight of the crowd. "Fun destruction!".
Join CES Boxing at Mohegan Sun Arena for a fantastic night of boxing.  Tickets for this event are $165, $140, $66, and $46, and are on sale now at ticketmaster.com and the Mohegan Sun Box Office.
Doors open at 4:00pm, with the first amateur bout starting at 5:00pm and the pro card beginning at 6:30pm.
"Mohegan Sun Arena has hosted some tremendous boxing in our 22-year history and were thrilled about the upcoming "Summer Heat 2023" fight card on August 12th, featuring so many impressive boxers, many of which hail from Connecticut!" Said Tom Cantone, President of Sports & Entertainment for Mohegan.
For more information, follow CES Boxing on Facebook, Instagram and Twitter at @CESBOXING.
ABOUT CES BOXING
 CES Boxing is one of the top promotions on the East Coast.  Founded in 1992 by Jimmy Burchfield Sr., CES Boxing has promoted many world class fighters, including Jamaine Ortiz, Juiseppe Cusumano, Hank Lundy, Vinny Paz, Peter Manfredo, Mariusz Wach, Jason Estrada, Matt Godfrey, and Ray Oliveira. CES Boxing has promoted such super fights as "The Thriller on Triller: Tyson v Jones Jr.", and "The Contender: Manfredo v Pemberton".
ABOUT MOHEGAN SUN ARENA
Mohegan Sun Arena finished 2021 with its first "#1 Indoor Arena" ranking for its capacity in the world according to Pollstar and VenuesNow, ranked among the top 10 venues in the U.S. regardless of size based on ticket sales, and was named "2021 Innovator of the Year" by Celebrity Access for its ViacomCBS residency.  In recent years, the "Most Beloved Venue in America" has also been the "#1 Casino Venue in the World," "#1 Social Media Venue in the World" and a seven – time national award – winner for "Arena of the Year."  For more information on concerts and other great events, visit Mohegan Sun. For information on this week's schedule, call the Entertainment and Special Events hotline at 1.888.226.7711.
# # #