Charity concert with Top Country Female Artist Maren Morris set for Friday, October 26th in the Wolf Den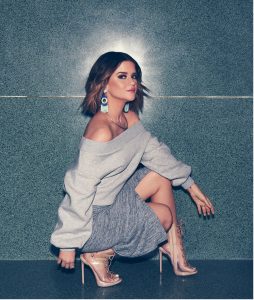 WHAT: MADD About Maren Morris – a Mother's Against Drunk Driving 10th Annual Charity Concert returns to Mohegan Sun. MADD is teaming up with Mohegan Sun, WCTY, The Day, Koskoff Koskoff & Bieder PC, Buckley Wynne & Parese and Faxon Law Group. This year's MADD concert in the Wolf Den is a free event!
WHEN/ WHERE:  Friday, October 26th at 8:00pm;
Wolf Den at Mohegan Sun
IN DETAIL: Taking over the Wolf Den, MADD About Maren Morris with special guest Nick Wayne will be the featured entertainment for the 10th annual MADD benefit.  Longtime supporter and radio host, Shelly Martinez of WCTY – FM, will also be on – hand to give a special message before the concert. Festivities will include a silent auction at The Shops at Mohegan Sun starting at 5:00pm and throughout the night.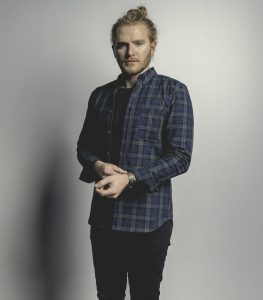 Donations to MADD will be accepted at the auction table throughout the night.  All proceeds benefit MADD.
Wolf Den performances are free and open to the public. Must be 21 years of age to enter the Wolf Den. Lines form early and seats are given on a first – come, first – serve basis until we are at full capacity. Limited seating available.
For more information, visit MoheganSun.com.
ABOUT MAREN MORRIS:
Twenty – seven year old Columbia Nashville singer/songwriter Maren Morris has quickly established herself with vocal stylings that reflect her Country, Folk and Pop influences. Armed with sheer talent, honest lyrics and a completely magnetic presence, Morris' label – debut album, the Gold – certified HERO, released on June 3, 2016. One week after it was available, HERO entered the Billboard Country Albums chart at No. 1 and No. 5 on the Billboard Top 200 Chart, which spans across all genres. Morris' debut single from HERO, "My Church," set a record at Country radio by having the most chart reporting stations to play a debut single by a Country artist with 107 stations the week it hit the airwaves in addition to being certified Platinum by the RIAA.
Later in 2016 Morris tied for the most nominations with five at the 50th Annual CMA Awards, including "New Artist of the Year" which she won, marking her first CMA Award. She received the Billboard "Breakthrough Artist' Award" at the 11th Annual Billboard Women in Music Gala as well as being awarded the "Breakthrough Artist Award" by the Music Business Association.
Kicking off 2017, Morris took home the Grammy for "Best Country Solo Performance" for "My Church" in addition to having the most nominations for a Country music artist with four to her credit.  She received six nominations for the 52nd Academy of Country Music Awards including "Female Vocalist of the Year," "New Female Vocalist of the Year" which she took home the trophy for, "Album of the Year" (as artist and producer) for HERO, and "Single Record of the Year" (as artist and producer) for "My Church."
In the fall of 2017, Morris received three nominations for the 51st Annual CMA Awards including nominations for "Female Vocalist of the Year," as well as "Music Video of the Year" and "Musical Event of the Year," both for the No. 1 hit song "Craving You" by Thomas Rhett featuring Morris.  In addition, she received her fifth career Grammy award – nomination for "Best Country Solo Performance" – "I Could Use A Love Song." In addition "I Could Use A Love Song" is Morris' first No. 1 country radio single, as both the performer and songwriter, reaching the top of both Billboard Country Airplay and Mediabase Country charts in January 2018. Morris' current single for Country radio is the fun fan favorite song "Rich."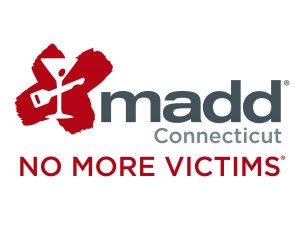 ABOUT MADD:
The mission of Mothers Against Drunk Driving is to stop drunk driving, to support the victims of this violent crime and to prevent underage drinking. MADD Connecticut is committed to clearly and powerfully advocating for victims of alcohol – related crashes.  MADD delivers quality services to hundreds of families each year at no cost to them, as well as help victims/survivors through the multitude of emotions and criminal proceedings that take place through court accompaniment and by providing grief counseling and support groups.  MADD's goal is to eliminate drunk driving and educate Connecticut youth about underage drinking. MADD introduces and follows legislation concerning bills to strengthen drunk driving laws.

ABOUT WCTY:
WCTY based in Norwich, Connecticut, is the home of continuous Country favorites for listeners in southeastern Connecticut. Owned by Hall Communications, a family-owned company that owns and operates 21 radio stations on the East Coast including six stations in Connecticut, Hall Communications has been in operation in Eastern Connecticut since 1964.

ABOUT THE NEW LONDON DAY:
The Day Publishing Company, established in 1881 by John A. Tibbits, publishes The Day, a daily newspaper covering a 20 – town region in eastern Connecticut with a daily and Sunday readership of nearly 100,000, and theday.com, a website generating more than 3 million page views a month.
The Day Publishing Company also publishes a variety of print and online feature and tourism magazines; including Connecticut Coast & Country, the definitive annual visitors guide for the region, with a distribution of 250,000 copies at 400 locations in four states; Go Westerly, an annual tourism magazine with a circulation of 60,000; Sound & Country, an in – market tourism glossy magazine published three times a year; Aspire, a quarterly high – end lifestyle magazine; and Connecticut Family, a quarterly publication devoted to the happiness and well – being of parents and children statewide. The company also runs Day Printing, a division specializing in commercial printing, graphics and bindery services.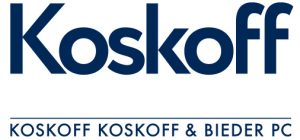 ABOUT KOSKOFF KOSKOFF & BIEDER, PC:
Koskoff Koskoff & Bieder, PC, is a nationally known Connecticut law firm described by The Hartford Courant as "reputedly the best plaintiff's law firm in the state." Serving the public for more than 75 years, Koskoff handles cases throughout Connecticut. On some occasions, we work in association with cooperating attorneys on cases in New England and throughout the nation from our offices in Bridgeport, Danbury and New Haven.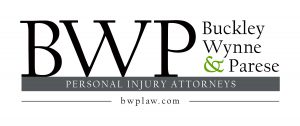 ABOUT BUCKLEY WYNNE & PARESE:
Back in 1881, a young lawyer named John Wynne opened a law office in Connecticut, starting a family tradition of striving to provide excellent legal service. In 1986, fourth – generation lawyer John Wynne, Jr. joined with John Buckley in a legal practice that concentrates all the firm's experience, energy, and resources on helping personal injury victims and the families of wrongful death victims. John Parese joined the firm in 2007. The Buckley Wynne & Parese practice areas include personal injury, wrongful death, and professional malpractice.

ABOUT FAXON LAW GROUP:
Faxon Law Group has handled virtually every type of civil legal case where a person has been wronged financially and/or physically and is seeking recovery from the wrongdoer – whether it's a botched medical procedure, a negligent municipality, a highway defect, a defrauded investor, a defective drug or product, a wrongful denial of insurance benefits, poor legal advice, a drunk driver, a brain injury, a spinal cord injury, a wrongful death, a burn injury, a truck, train, car or plane accident, a power plant explosion, an industrial accident, a bridge collapse, a catastrophic fire, or sexual abuse to a minor. It is the creative and intelligent way that we approach each case that adds value. We take pride in our ability to select a small number of the most deserving cases for our attention, and then tenaciously fighting the forces that would deny a just result.
ABOUT MOHEGAN SUN:
Owned by Mohegan Gaming & Entertainment, Mohegan Sun is one of the largest, most spectacular entertainment, gaming, dining and shopping destinations in the United States.  Situated on 185 acres along the Thames River in scenic southeastern Connecticut, Mohegan Sun is home to three unique casinos, 1,600 deluxe hotel rooms, 2 world-class spas, a golf course, over 90 shops, restaurants and bars as well as three award-winning entertainment venues including a 10,000-seat Arena. Mohegan Sun is within easy access of New York, Boston, Hartford and Providence and located 15 minutes from the museums, antique shops and waterfront of Mystic Country. More information is available by calling 1.888.226.7711 or visiting mohegansun.com. Connect with us on Facebook, follow us on Twitter and Instagram @mohegansun, view us on YouTube and find us on Snapchat at username MoheganSun.