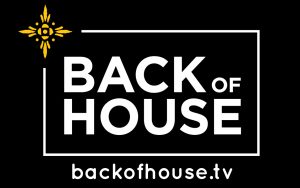 WHAT: Season 5 is all about transformation. Take a peek behind the curtain at the development and launch of two amazing new venues: TAO Asian Bistro & Lounge at Mohegan Sun and Mohegan Sun Casino at Virgin Hotels Las Vegas. Fans will also get an inside look at how Mohegan Sun became a hub for primetime College Basketball in the Arena, transformed a new area into a weekly summer festival, reopened the incredible 10,000-seat Mohegan Sun Arena, and turned Bow & Arrow Sports Bar into the Mohegan Sun FanDuel Sportsbook!
WHEN/WHERE: Wednesday, October 13th at 7:30pm EST (and airing every Wednesday night through November 17th)| BackofHouse.tv
IN DETAIL: Mohegan Sun launches season five of the hit series, "Back of House" tonight, October 13th at 7:30pm. The premiere is viewable directly through www.backofhouse.tv. Season five of "Back of House" follows the professional lives of 10 Mohegan Sun team members, taking viewers behind the scenes and providing a unique glimpse into major moments and milestones over the past year for both Mohegan Sun and parent company, Mohegan Gaming & Entertainment (MGE).
Episode 1: A Delicious Collaboration: Mohegan Sun has been searching for a new partnership for next-level dining for a while now, and found the perfect match with the renowned TAO Group Hospitality brand. Come along and follow Jeff, Chris and the construction team transform a piece of prime real estate into one of the hottest new restaurants in the Northeast. It's not easy building a restaurant during a pandemic, but this team is up to the task!
Tune-in and WIN
To celebrate the brand-new season, backofhouse.tv and Mohegan Sun will host an enter-to-win contest for fans to take part in during the season's six-week span. As part of the giveaway, viewers can enter to win a grand prize two-day stay with a $250 food and beverage credit and a $250 gift card to experience the magic of Mohegan Sun for themselves as it celebrates its milestone 25th anniversary.
*Giveaway Disclaimer
Must be 21 years or older to be eligible to win. By entering the promotion, you are opting in to receive email offers from Mohegan Sun and agree to sign a media release waiver. Media release waiver allows Mohegan Sun to use your likeness as a prize winner. Subject to availability. Blackout dates may apply. No cash value. Offer is non-transferable. Offer valid at Mohegan Sun's Connecticut location only. Participants cannot be an employee of Mohegan Gaming & Entertainment or one of its properties or a direct family member of an employee.
ABOUT BACK OF HOUSE
"Back of House" swings the doors of hospitality and entertainment wide open.  It is a trailblazing all-access pass to the action behind the action at one of the world's largest integrated casino resort destinations, Mohegan Sun. Enjoy following fun, dedicated resort employees as they navigate occasional mishaps in their quests to make each guest's stay a perfect getaway experience. For more information, visit backofhouse.tv where you can also book a room, buy show tickets, gift cards and even apply for a position for a career with Mohegan Sun.
# # #