W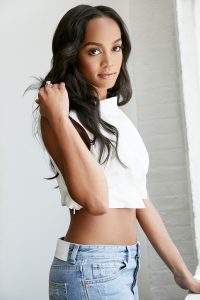 HAT: Meet Rachel Lindsay of The Bachelorette and her new fiancé Wednesday, August 9th at Mohegan Sun during a special Reality Check, just days after the final rose of season 13 is awarded!
WHEN/ WHERE: Wednesday, August 9th
Live Q&A – 7:00pm
Free Signing – 7:30pm
The Shops at Mohegan Sun
IN DETAIL: Who gets the final rose? Nobody knows! But when the fiancé is revealed, Mohegan Sun hosts the couple's first public appearance during an exclusive Reality Check event. The Bachelorette, Rachel Lindsay, steps out for the first time in public with her husband-to-be for a free live Q&A session followed by an autograph signing on Wednesday, August 9th.
*Participation is on a first-come, first-served basis. Limited availability. Rachel and her fiancé will only be signing the headshots distributed at event.  This event is bracelet-only. Bracelets will be distributed at 5:30pm at the signing location. Guests must be wearing a bracelet in order to gain entry into the signing line. Signing personalization and photos are prohibited.