Mohegan Sun Arena and the Wolf Den featuring multiple holiday concerts throughout November and December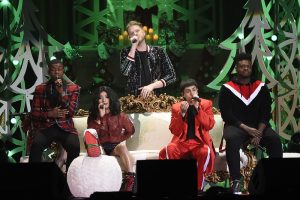 For those who love to blast holiday music as soon as dinner ends on Thanksgiving up until the clock strikes Midnight on New Year's Eve, live music at Mohegan Sun is the perfect way to celebrate the season.
There's something magical about taking in a holiday show with family and friends during the most wonderful time of year. Mohegan Sun Arena is hosting six holiday shows throughout November ...