Shopping & dining specials for Christmas and New Year's Eve
UNCASVILLE, CT (December 5, 2018) – Mohegan Sun is the one-stop destination for shopping, dining, & entertainment. Enjoy the fun-filled specials all holiday season long!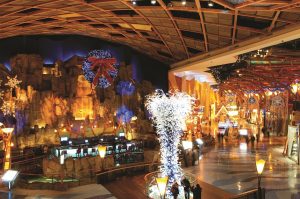 Having trouble finding a gift for that special someone? Mohegan Sun has you covered!
Welcome Le Creuset, the newest addition to The Shops at Mohegan Sun! As maker of the world's most ...