Fans 21+ can purchase tickets to the celebrate with one of the greatest ever beginning Wednesday, August 10th; the "Gronk Smash Burger" will also debut at this party!
WHAT: Mohegan Sun is thrilled to host Rob Gronkowski's Official Retirement Par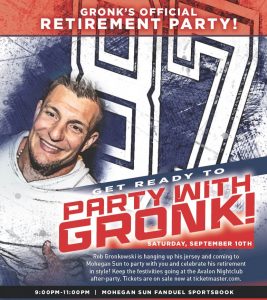 ty on Saturday, September 10th beginning at 9:00pm. Gronk will celebrate the memories in style at the 11,000 square-foot Mohegan Sun FanDuel Sportsbook. The party will feature drink specials, ...